Chewbacca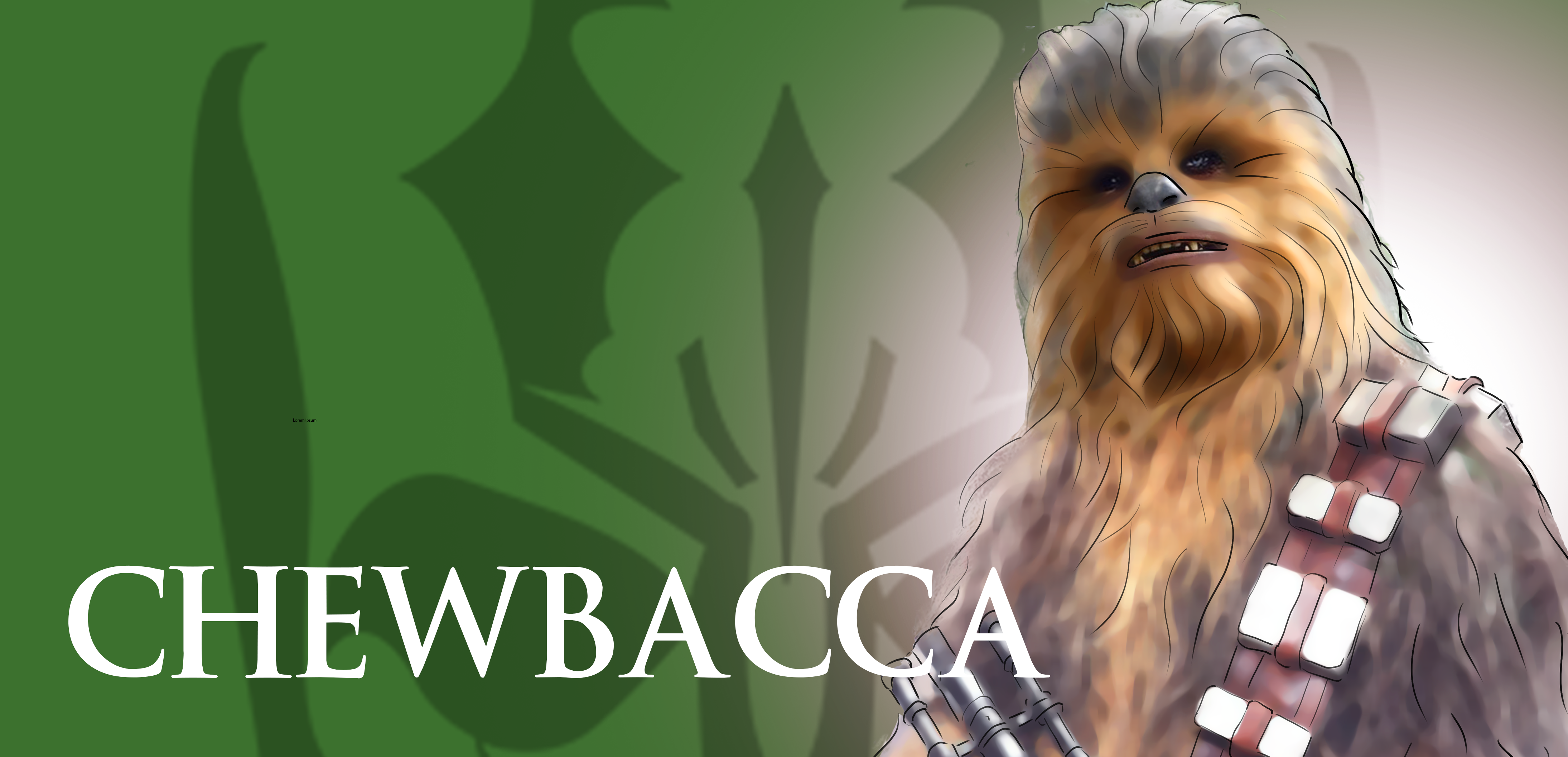 "I saved him, at least that's what he says, the big fuzzy fool, but really, he saved me. I was on a bad path, and Chewie, he put me straight. Saved my shanks more than once too."
―Han Solo, on Chewbacca
Chewbacca, known affectionately to his friends as Chewie, was a Wookiee male warrior, smuggler, mechanic, pilot, and resistance fighter who fought in the Clone Wars, the Galactic Civil War, the Cold War, and the subsequent First Order-Resistance War. He hailed from the planet Kashyyyk and became a Wookiee military leader. During the Clone Wars, he was captured by Trandoshan slavers and held captive on Wasskah, but he worked with a fellow captive, Jedi Commander Ahsoka Tano, to escape. He later commanded Wookiee forces of the Kachirho Wookiee Militia during the Battle of Kashyyyk alongside the Grand Army of the Republic, led by Jedi General Yoda. During the battle, one of the last ones of the war, Yoda's clone troopers received Order 66 from Supreme Chancellor Palpatine and, with the help of Chewbacca and his fellow Wookiee Chieftain and General Tarfful, Yoda escaped Kashyyyk and the destruction of the Jedi Order.