Website Launch: Team Trip to the Local Theatre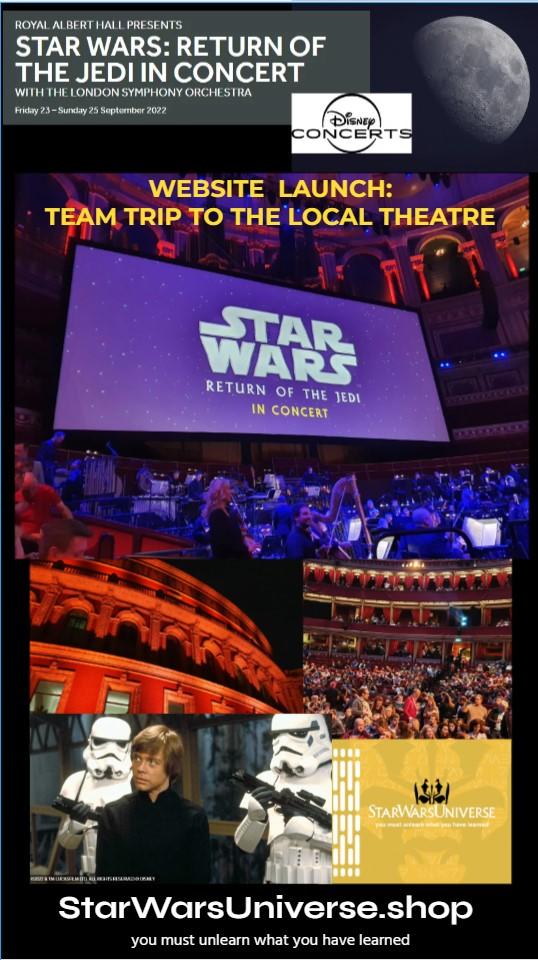 Having successfully launched the online shop to the world, and received our very first order, a thank you to Evan from London, It was time for a treat, and what better than a staff beano to the local theatre.
So along with 5,000 others at 6:30 on a chilly Sunday evening, we took our seats (we were lucky to get seats in the front row of the stalls, less than a metre from the action). Two and a half hours later, accompanied by rapturous applause and a standing ovation we had collectively experienced the 1997 release of Return of the Jedi, accompanied and enhanced by the truly amazing Royal Philharmonic Orchestra, delayed by CoVid19 by two years (originally planned for 2020, but it did now accidentally make it the 25th anniversary of the 1997 remastered release). - But well worth the wait.
If you ever get the chance to see any of the Disney Concerts 'Film Concerts Series' in a city near you, we can certainly recommend the experience - and why not send us a review and we will feature it on the blog.
The Star Wars: Film Concert Series is produced under license by Disney Concerts in association with 20th Century Fox and Warner/Chappell Music.
STAR WARS and related properties are trademarks and/or copyrights, in the United States and other countries, of Lucasfilm Ltd. and/or its affiliates. © & TM Lucasfilm Ltd.
©2022 & TM LUCASFILM LTD. ALL RIGHTS RESERVED © DISNEY